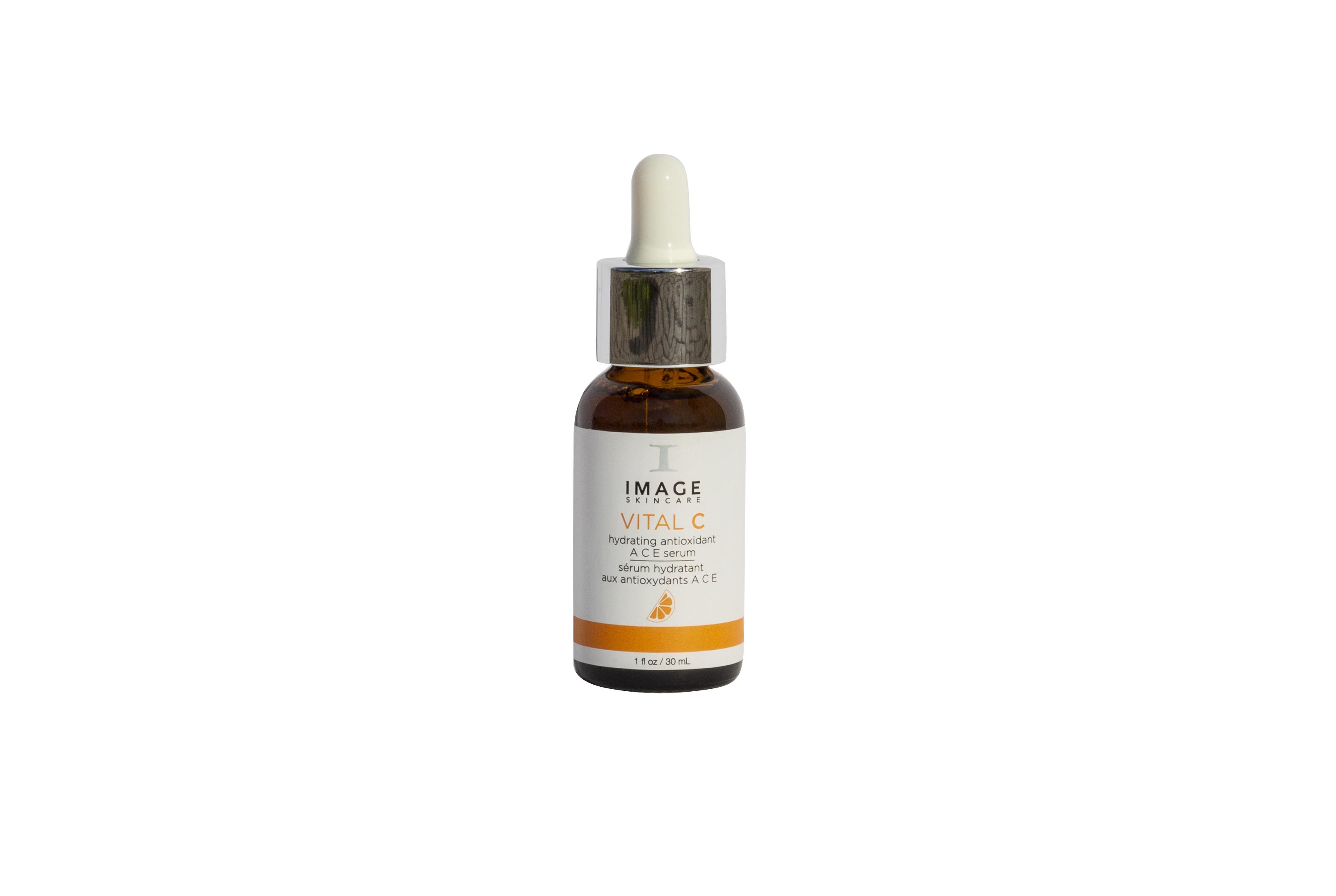 VITAL C- Hydrating ACE Serum
Product Description:
A concentrated essence for the skin infused with vitamins A, C, E and a power blend of plant antioxidants including green tea echinacea, and bear berry extract. Contains a blend of amino acids, red rose wine complex, packed with polyphenols and polypeptides essential for healthy skin.
Benefits:
This powerful cocktail of three forms of vitamin C, along with vitamin A and E, infused with antioxidants, provides maximum environmental damage protection visible signs of aging. Plus supports collagen production, diminishes fine lines and boost hydration. 
Directions:
Apply to cleansed skin in the morning, night and as needed during the day. 1/4 of a pipettes is more than enough to to spread evening over the skin.