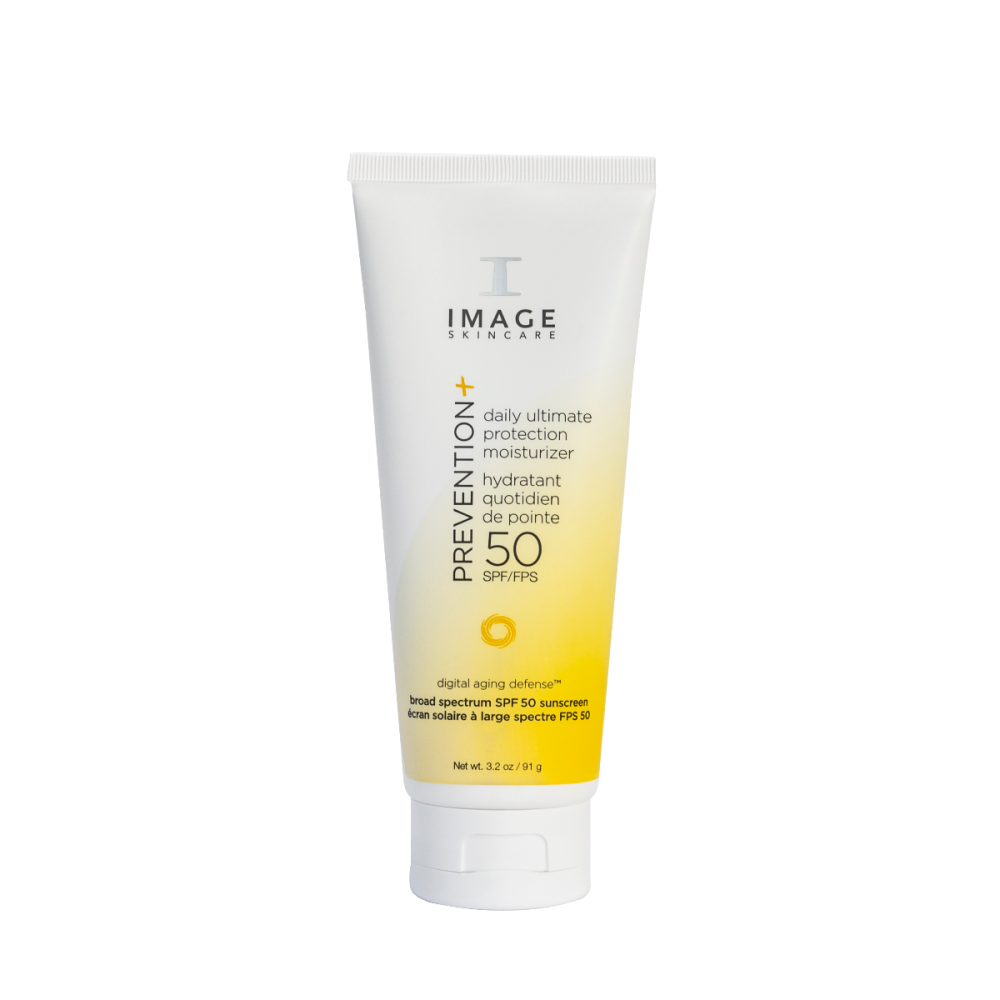 Prevention+ daily ultimate protection moisturizer SPF 50
PrevSPF50
This ultra-sheer, lightweight moisturizer with a built in broad-spectrum high UVA/UVB sunscreen provides skin with ultimate protection and prevention. Next generation technology combines a physical sunscreen ingredient transparent zinc oxide with effective antioxidants to prevent free-radical damage and to protect against environmental exposures. Contains plant-derived stem cells to delay the aging effects of the sun on skin cells. Suited for post-procedure skin. Paraben Free
Skin Type:
All skin types, highly exposed skin, sport activities, post-treatment skin.
Benefits:
Light weight, high UVA/UVB SPF 50 broad-spectrum sunscreen that is water resistant and contains plant-derived stem cells to extend the life of your own stem cells
Directions:
Apply to cleansed skin every morning as a daily moisturizer and for ultimate protection. Re-apply every 2 hours when exposed to sun or as needed.