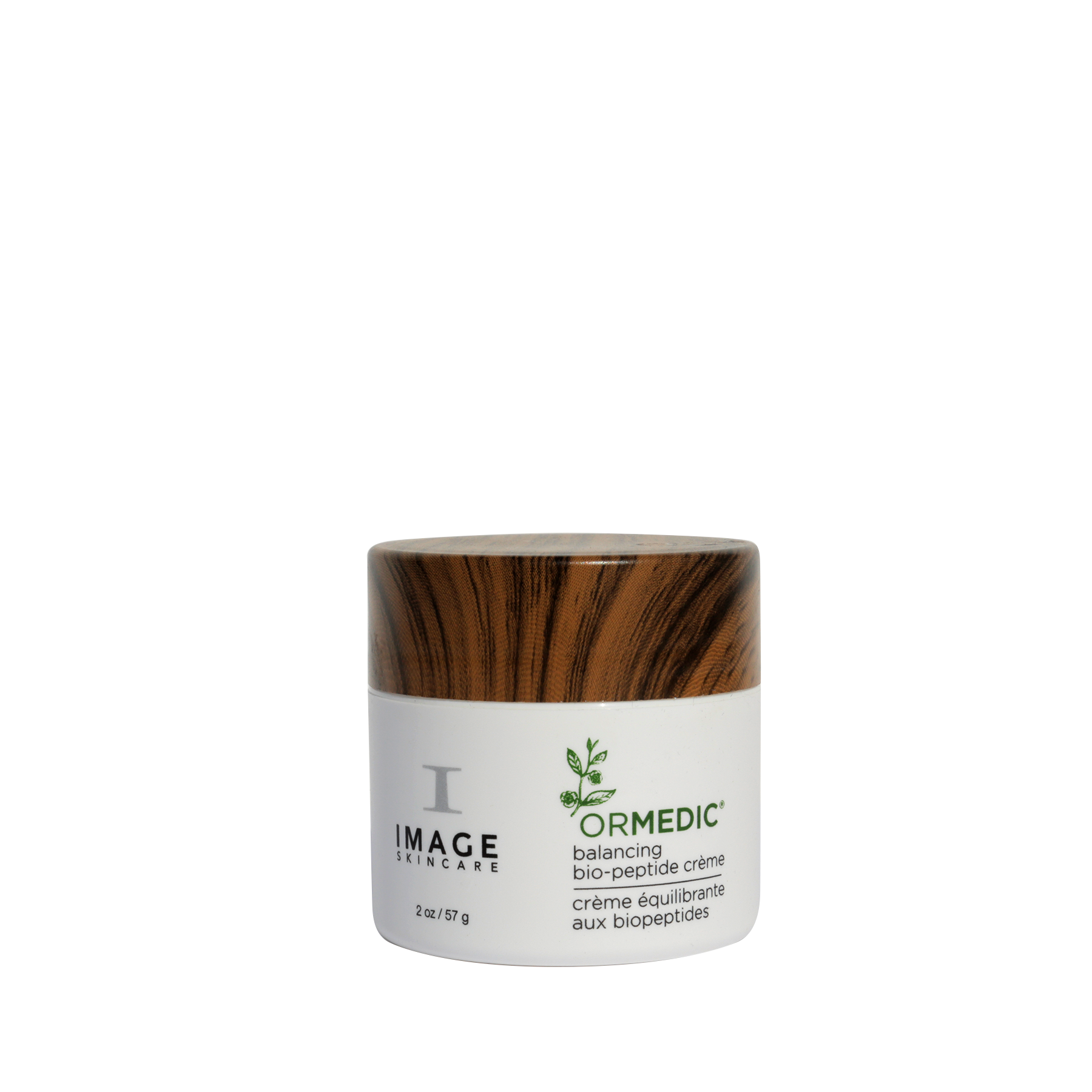 ORMEDIC- Balancing BioPeptide Creme
Product Description:
An organically blended biopeptide Creme that delivers essential age defying nutrients and vitamins to the skin. Organic Japanese green tea, aloe Vera, chamomile and grape seed helps restore and balance the skin. 
Benefits:
Evening restoring Creme that provides antioxidants and anti-aging properties to regenerate unbalanced skin. This Creme doesn't leave residues, is healing and calming with a lightweight consistency. 
Directions:
Apply liberally to cleansed skin for evening restoration and balance.