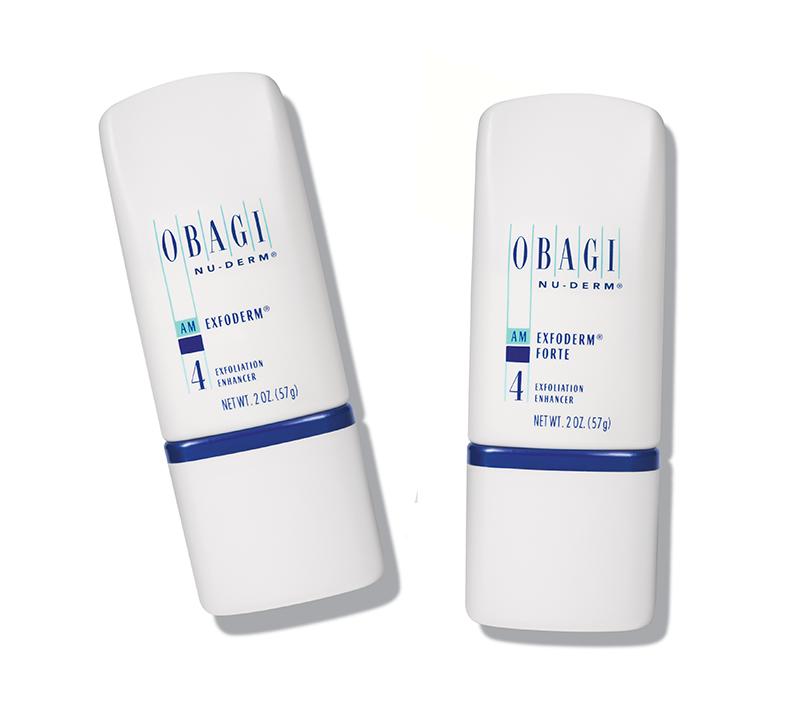 No.4 Obagi Exfoderm Forte - 57gm
obagiexfoforte
Exfoderm Forte is recommended for oiler skin types, as it contains the following AHA key ingredients: 6% glycolic acid and 4% and lactic acid. These AHAs deeply exfoliate the skin, reduce oiliness and blemishes, and smooth uneven skin texture. They also minimize the appearance of fine lines and wrinkles, resulting in a smoother, more youthful-looking complexion. Exfoderm Forte also contains glycerin to soothe and hydrate the skin.
Apply this product in the morning, and follow with a sunscreen of SPF 30 or higher.
We hope this blog helped clear things up a bit (no pun intended). The good news is that no matter what skin type you have, one of these products will work for you. If you already use one of the Exfoderm exfoliators, let us know which one and please share how it's working for you!
*Sunburn Alert: This product contains an alpha hydroxy acid (AHA) that may increase your skin's sensitivity to the sun and particularly the possibility of sunburn. Use a sunscreen, wear protective clothing, and limit sun exposure while using this product and for a week afterwards.