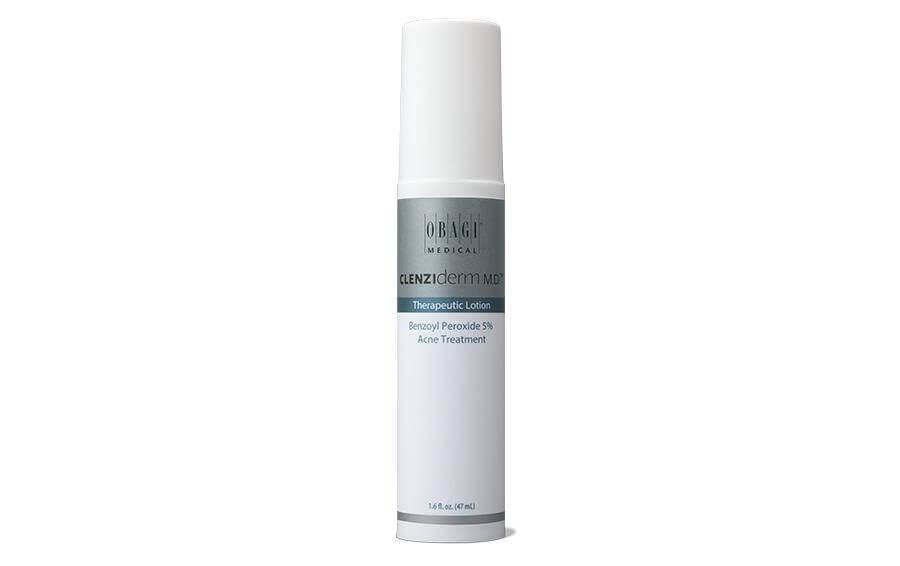 OBAGI CLENZIderm- Therapeutic lotion
Product Description:
Bacteria on the skin surface and deep within pores can aggravate blemishes and cause breakouts. Obagi CLENZIderm Therapeutic Lotion BPO 5% contains benzoyl peroxide, a bacteria-fighting ingredient that promotes healthy, clear skin and prevents breakouts from returning. This ingredient also provides light exfoliation to remove debris and prevent clogged pores that prevent skin from healing. Obagi CLENZIderm Therapeutic Lotion works as a moisturizer to prevent skin from becoming dry, flaky and irritated. The hydrating ingredients keep the complexion balanced to avoid excess oil production.
Directions:
After cleansing and applying Pore Therapy, wait until face is dry and the cover the entire affected area with a thin layer 1 to 3 times daily

Because this product may dry your skin, start with 1 application daily, then gradually increase to 2 or 3 times daily if needed or as directed by your doctor
If dryness or peeling becomes excessive or bothersome, reduce application to once a day or every other day
Wash your hands thoroughly after application, as this product may bleach hair and dyed fabrics
Avoid unnecessary sun exposure; if going outside, apply a sunscreen after using this product