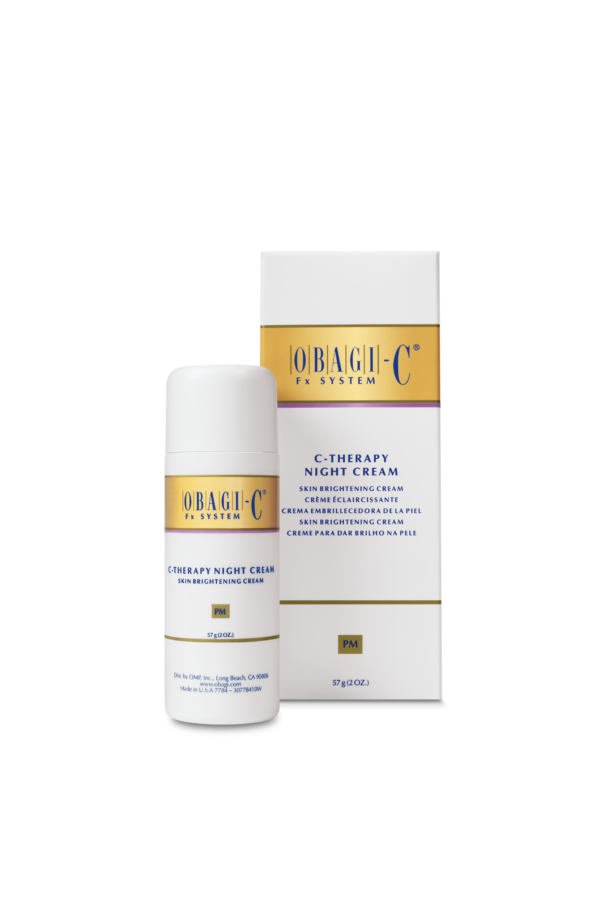 OBAGI-C FX- Therapy night cream
Obagi-C Fx C-Therapy Night Cream works with this advanced blend of Vitamin C, Vitamin E and Arbutin.  Vitamin C (the base to the -C range), stimulates collagen production, working to reduce signs of ageing, strengthening sagging skin and brightening the overall complexion.  Vitamin E works against free radicals dispersing in the skin, while working to smooth wrinkles and fine lines.  Arbutin is a natural skin lightener and brightener.  This topical cream rejuvenates and revitalises skin through the night as you slumber.  Part of the Obagi-C range but works well as a stand-alone product.
How to use:
Apply approximately one gram (pea-size) to affected area once a day or as directed by a physician.