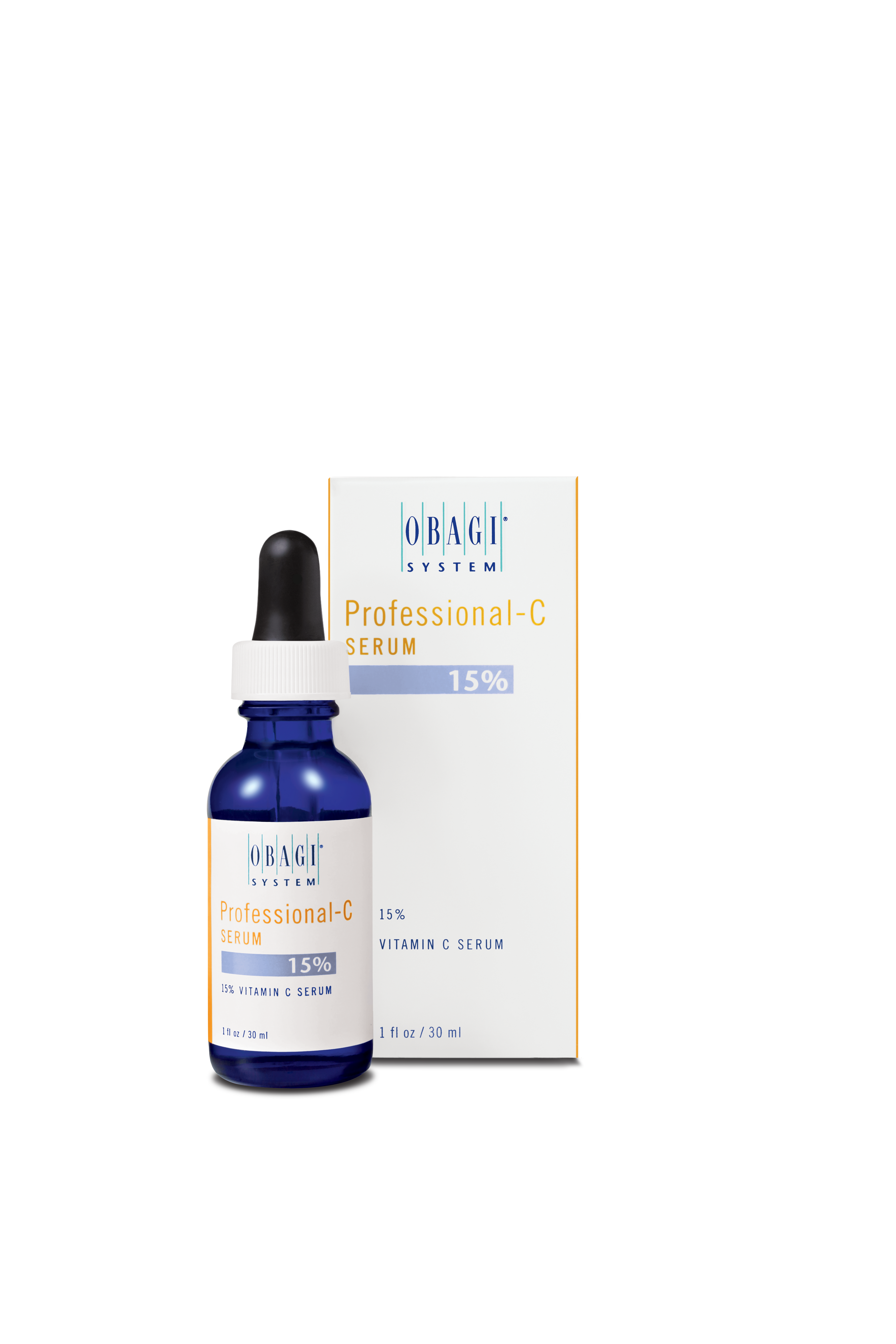 OBAGI Professional-C serum 15%
The ostensibly simple Obagi Professional-C Serum delivers a powerful antioxidant formula driven by Vitamin C that is able to neutralise skin dulling free radicals, thereby preventing further damage associated with sun damage and exposure to some air pollutants.  Rapidly absorbed, this silky and highly absorbant serum is designed to reduce inflammation and the appearance of skin ageing including pigmentation, fine line and wrinkles.
Medium strength in the range, 15% L-ascorbic acid (vitamin C) is designed for most skin types.  Also available in 20% for the most resilient skin and 10%, specific to dry, reactive or sensitive skin.
How to use:
Apply five to seven drops of Obagi Professional-C Serum to the face, neck and chest using fingertips. Use on cleansed skin in the morning before sunscreen and makeup application. A slight tingling may occur in some people, which diminishes with continued use.