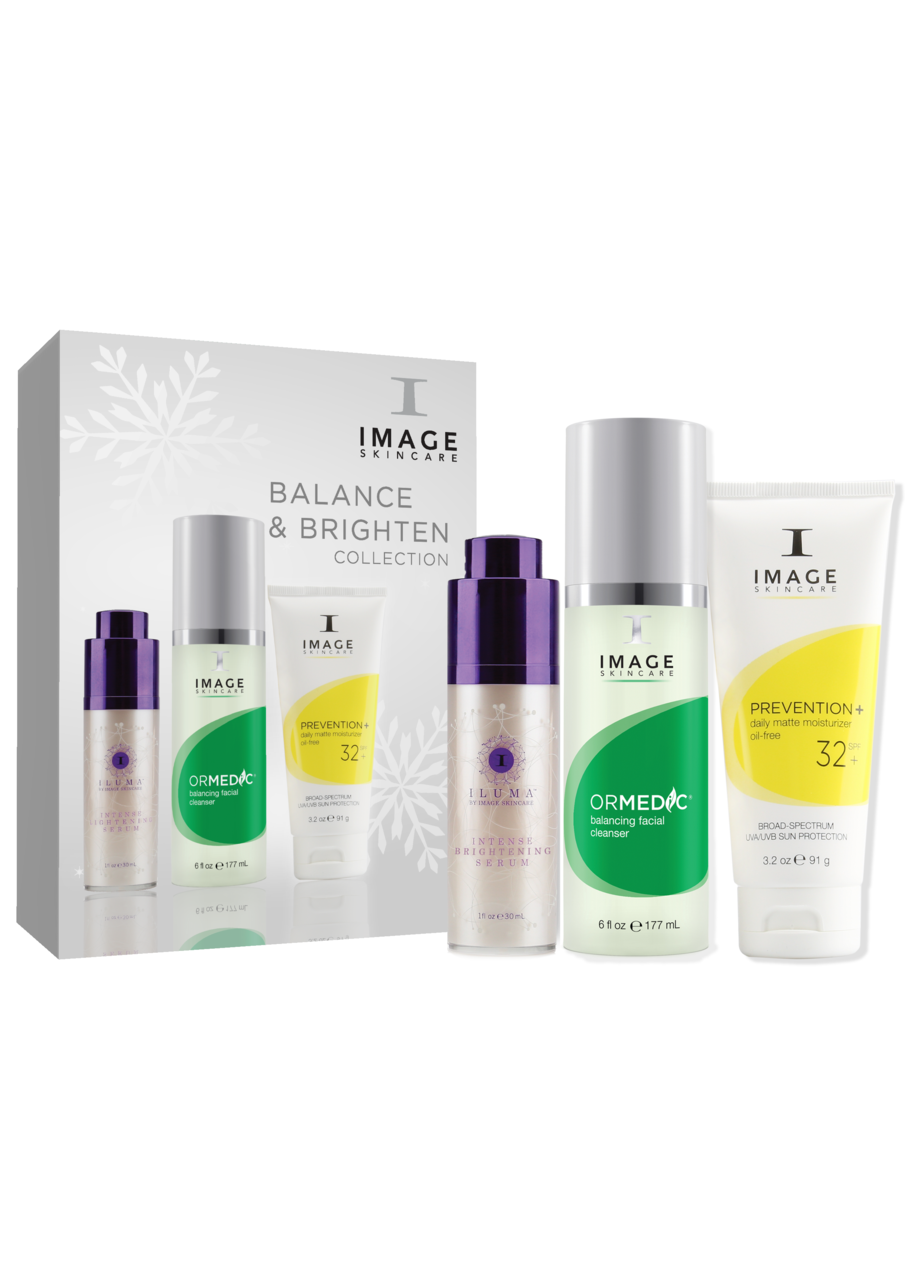 Image SkinCare - Balance & Brighten
ImageB&B
For skin that's dry and dull, the Balance + Brighten assortment delivers instant hydration to replenish moisture-depleted skin and visibly plump its appearance. Set includes ORMEDIC® balancing facial cleanser, Iluma Intense Birhgtening Serum and PREVENTION+® daily moisturiser SPF 30 with a gorgeous reusable clutch.
ORMEDIC balancing facial cleanser
A botanically based cleanser with aloe leaf juice and green tea that gently sweeps away impurities and soothes sensitive skin.
ILUMA intense brightening serum 1 fl oz (30 mL)
This quick-absorbing serum addresses both skin discolouration and redness, offering a calming and brightening solution for irritated, sun-damaged and sensitive skin. A blend of botanical brighteners and vitamin C encourages a clear, even-toned complexion. Ideal for those skins that prefer a hydroquinone-free product.
PREVENTION+ daily moisturiser SPF 32
A broad-spectrum UVA/UVB sunscreen for a flawless finish.
LIMITED EDITION Skincare bag
Fully lined, reusable skincare bag with sophisticated texture & pattern. Versatile and large enough to hold multiple products  (9.5" x 6").