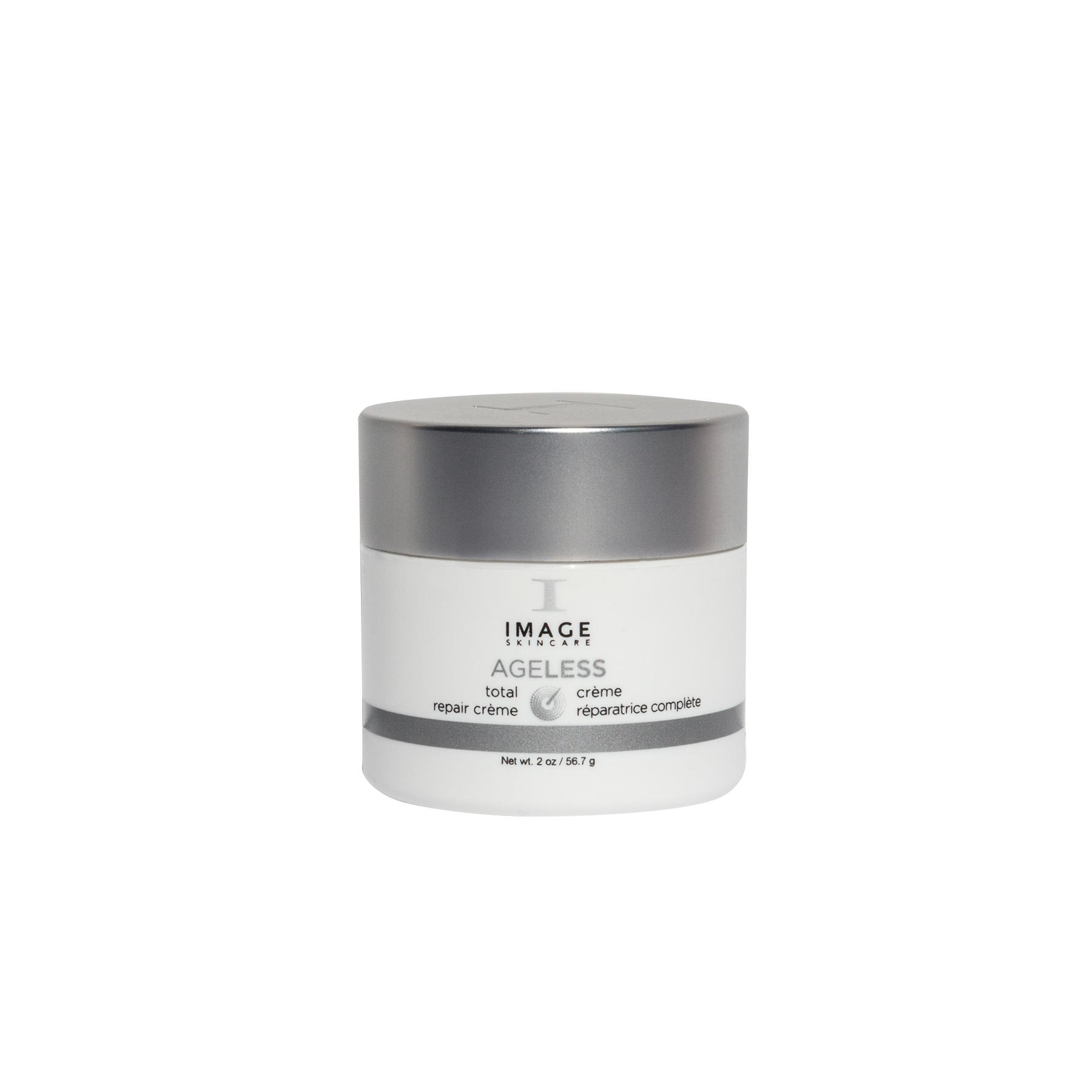 Image Ageless Total Repair Creme - 56.7Gm
agelessrepair
Image Skincare Ageless Total Repair Cream is a Glycolic / Retinol, Anti-Ageing night repair cream that provides vitamins and nutrients in a time-release formula to create visibly firmer skin. This product works overnight to repair and resurface the skin.
Please note: a telephone consultation is recommended prior to purchasing this product due to the high levels of active ingredients. Please call 0113 282 7744 to speak to our skincare experts.

Benefits of Image Skincare Ageless Total Repair Cream:

Multi-hydroxy skin renewal
Exfoliates surface layer of skin
Increases cell turnover
Improves skin texture tone
How to use:
Apply to face thoroughly cleansed skin, neck and hands/cuticles at night.
Key Ingredients:
20% Glycolic/Retinol    
Hyaluronic Acid    
Vitamin A & E    
Soybean Oil    
Shea Butter
Size: 56.7g