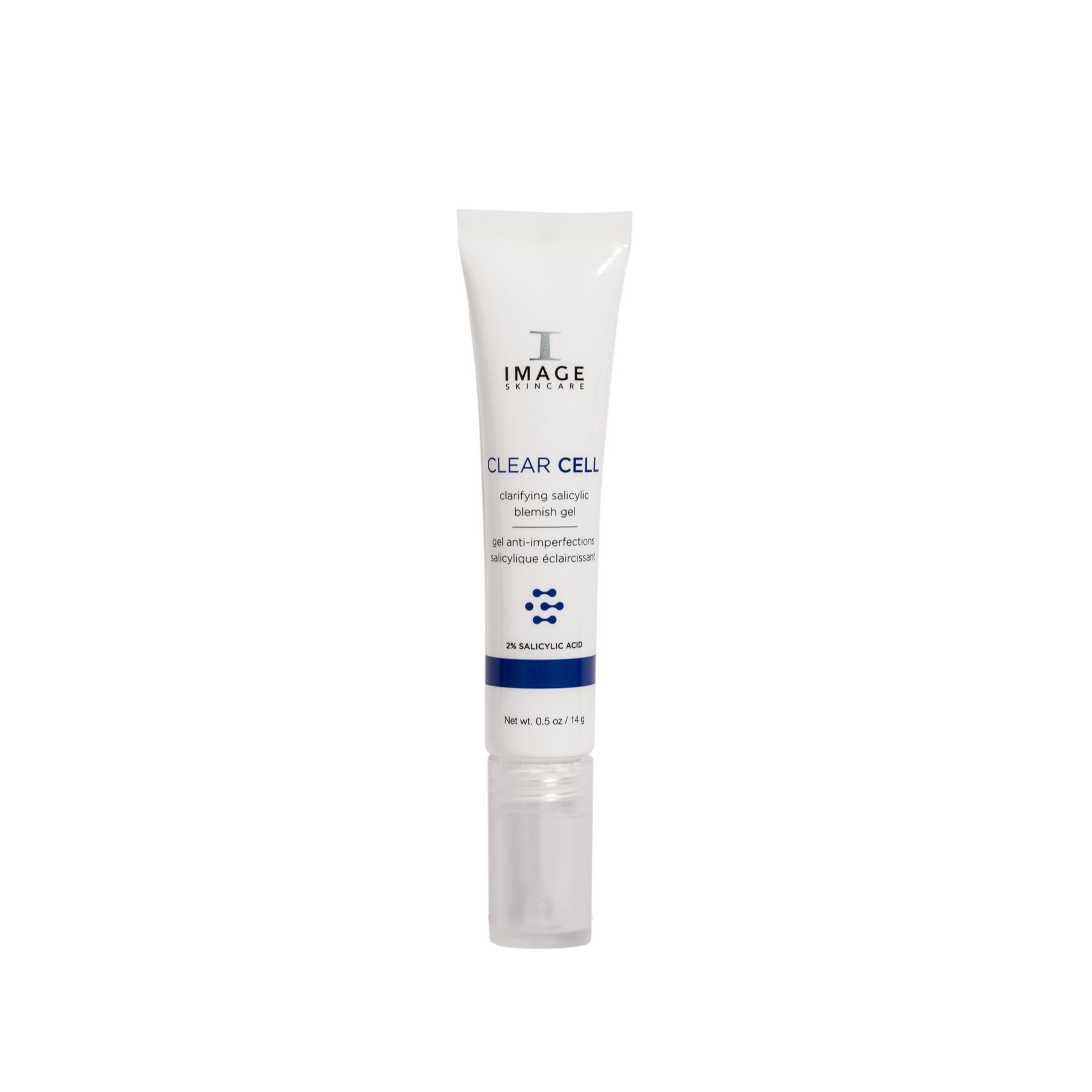 CLEAR CELL Clarifying Salicylic Blemish Gel
This powerful acne spot treatment targets existing acne blemishes while preventing new blemishes, blackheads and whiteheads from forming. Formulated with 2% salicylic acid, it penetrates pores to eliminate most acne breakouts and help keep skin clear of new acne blemishes. It helps to reduce the look of pores*, soothe treated areas and minimize the appearance of redness**. The light gel goes on clear and absorbs easily into the skin for undetectable day-to-night wear.
How to use
• Clean the skin thoroughly before applying this product
• Cover the entire affected area with a thin layer one to three times daily
• Because excessive drying of the skin may occur, start with one application daily, then gradually increase to two or three times daily if needed or as directed by a doctor
• If bothersome dryness or peeling occurs, reduce application to once a day or every other day
THE IMAGE WAY
This precision product targets existing acne blemishes and should be used as-needed alongside your customized IMAGE regimen. Apply to cleansed skin on affected areas morning or evening, then apply your serum of choice. Don't forget PREVENTION+® SPF moisturizer during the day. Use a repair crème at night to nourish the skin while you sleep.
Ingredients
Salicylic acid:
A beta hydroxy acid that exfoliates skin and penetrates pores to help clear acne blemishes