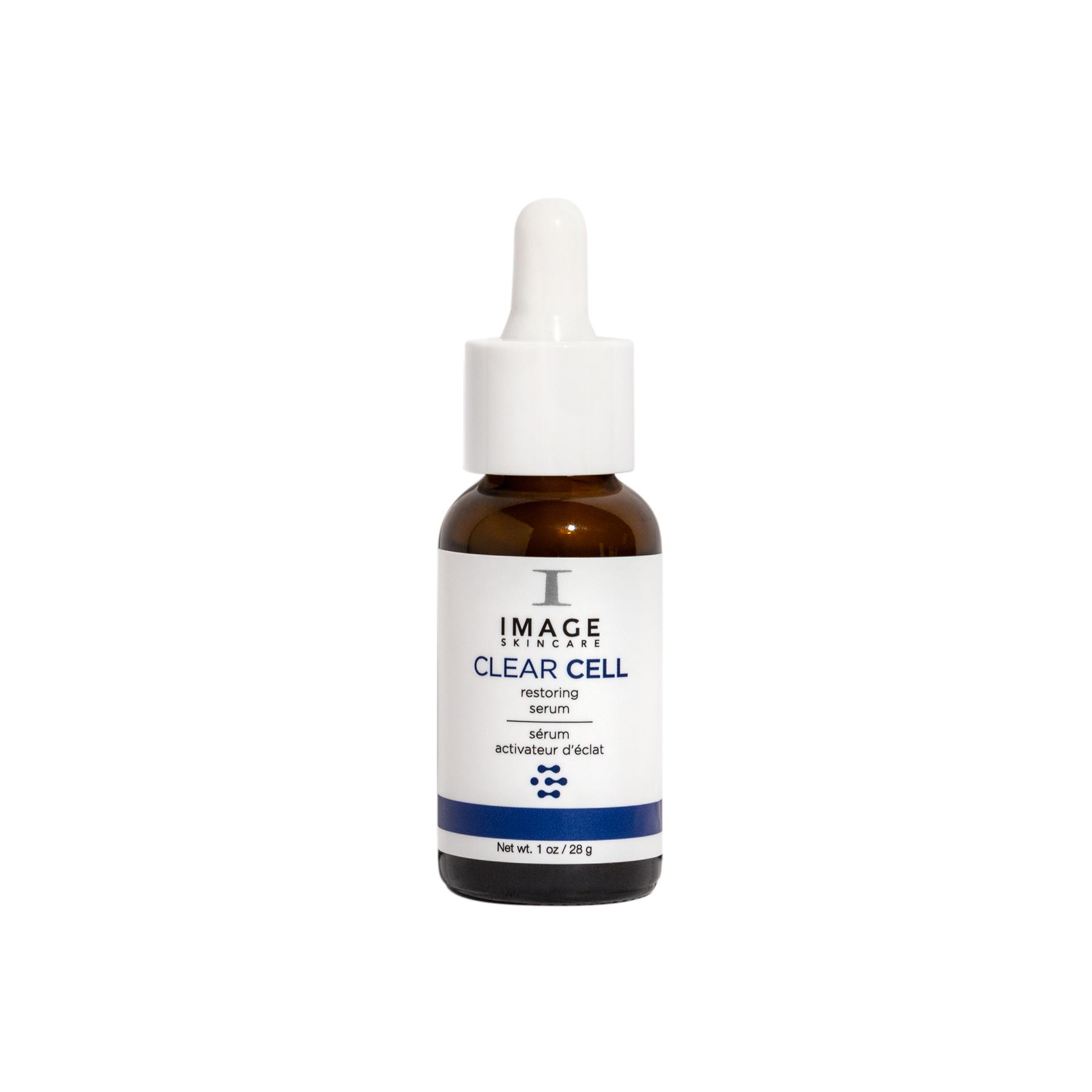 CLEAR CELL - Restoring Serum Oil Free
Image Skincare
Product Description:
An oil-free lightweight moisturising serum that soothes and absorbs surface oils for a clearer mattifying effect. Vitamin B6 derivative helps to restore skins overall healthy balanced by visually minimising pore size, shine and sebum production while botanicals reduce the appearance of irritation and inflammation.
Benefits:
Restores skin balance while soothing with botanicals, kills bacteria, reduces inflammation, minimises pore size and has a mattifying effect. Can be used in pregnancy.
Directions:
Applh a thin layer to cleansed skin every morning. Reapply as needed during the day for additional moisture. Can be used daily