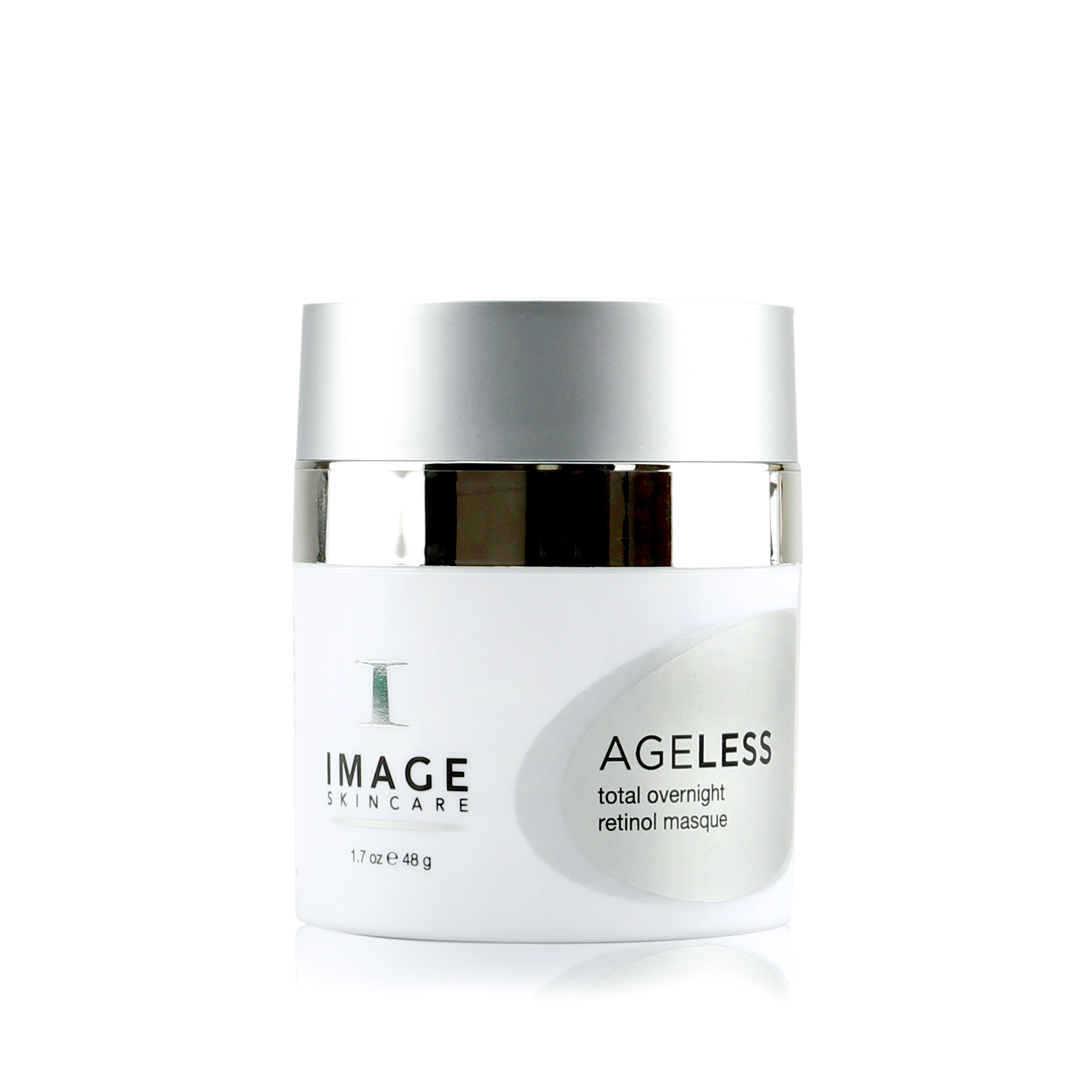 AGELESS- total overnight retinol masque
Image Skincare
Product Description:
This concentrated overnight retinol masque is formulated with water bank technology  to continuously release hydration and lock in nutrients while you sleep.
Benefits:
Triple action KemSpheres create a thin film to ensure optimal coverage and controlled penetration. This masque releases retinol over time to control the action. This increases firmness, reduces the apperance of fine wines and improves skin imperfections.
Directions:
Apply masque in a thick layer to freshly cleansed skin 2-3 nights a week. start by using 1-2 nights a week and increase slowly to avoid skin irritation. Can apply hyaluronic filler before to avoid dry/flaking skin.